This post contains affiliate links, meaning I get a commission if you decide to make a purchase through my links, at no extra cost to you. Please read my disclosure and privacy & terms for more info.
---
Whether weekend retreaters or long term travelers– logging and organizing travel plans can greatly help throughout your journeys.
Having a planner, logbook or journal can help:
Organize campsite reservations

Sum up travel costs

Note miles on the road and prepare for fuel stops

Keep track of maintenance schedules

Draw up meal planning

Note favorite camping spots and important places (For example, keep track of favorite destinations with ideal hookups, clean bathrooms, on-site propane ect.; note important pitstops with easy fuel lanes, dump stations, or potable water)
Depending on your camping style, check out these planners, journals, and logbooks below to help organize your road trips!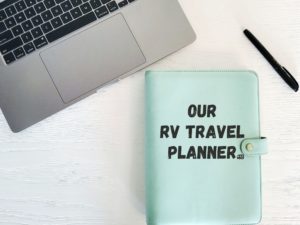 Road Trip Planners, Journals, & Logbooks for Your Adventures!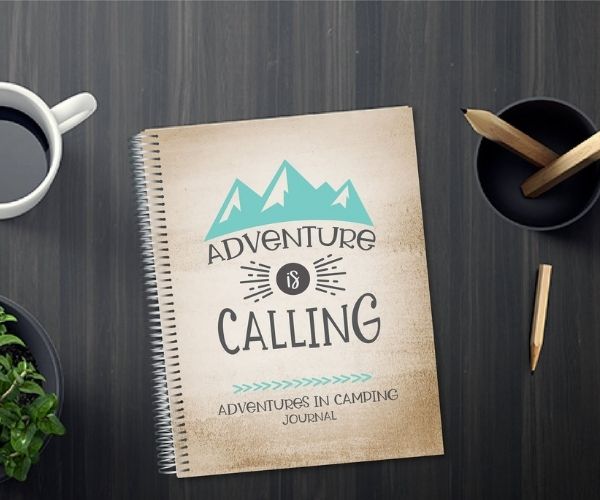 Plan, journal, and reminisce with this 80 page Adventures In Camping Journal. Start off by keeping specific camper info handy while using the packing and location bucket list to plan out future journeys. Mark the states you have visited while logging favorite campgrounds to visit again. Additionally use the mileage, fuel, and maintenance logs to stay on top of travel details, trip costs, and unit upkeep.  
---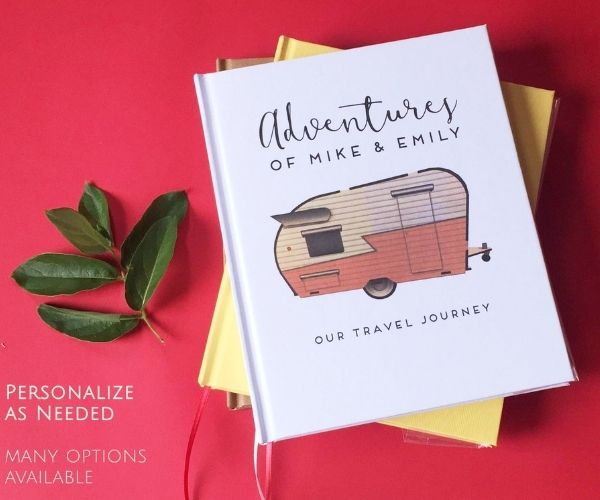 With two different sizes, standard with 100 pages or extra thick with 200, travelers can record their itineraries in this handmade travel journal. Personalize the cover color, cover text, font preferences, page prompts, and more!
---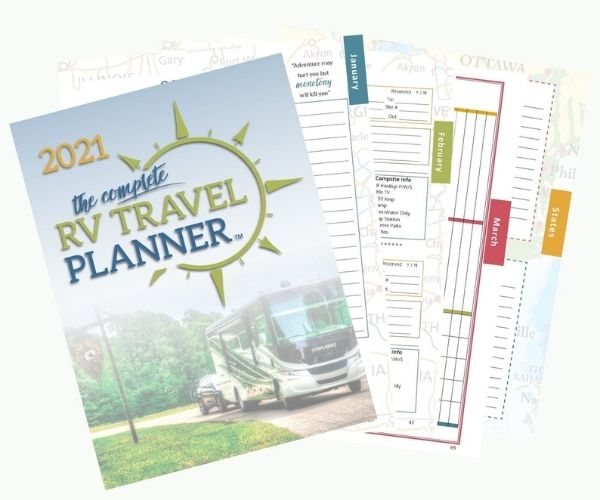 Need help organizing all of your camping reservations? The Complete RV Travel Planner by RVTravelEmporium helps make the most of your RV travels, and is in fact, designed by full-time RVers! Each planner comes with digital downloads including: 12 monthly calendars, 52 weekly spreads, handy RV reference charts, travel inspiration, maps, travel expense sheets, route planning records, a pet owners page, and more.
---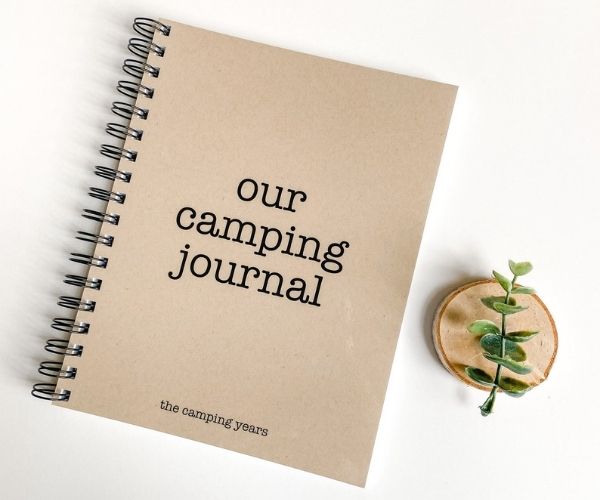 So much can happen while camping! Documenting trip details and recording memories in a camping journal will be something cherished for many years to come. Add campground information, log travel info, and even include photos! Plus, use the section in the back for writing down names and contact information of traveling friends met on the road.
---
Remember when to check-in and check-out of camping spots with these camping stickers by PlannerPress. Include check-in time, site number, phone number and address.
---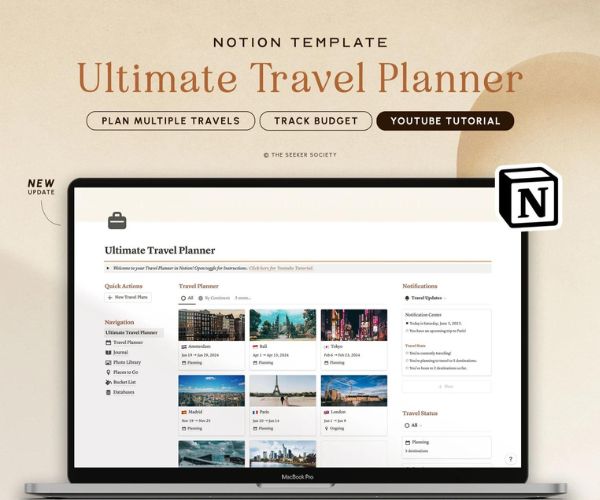 This Ultimate Digital Travel Planner covers everything from managing itinerary, tracking expenses, creating a packing list and more. Note, this is a digital download with templates viewable either on the Notion App or Notion Website including: traveler info, bookings page, finances, research, journaling, to-do lists.
---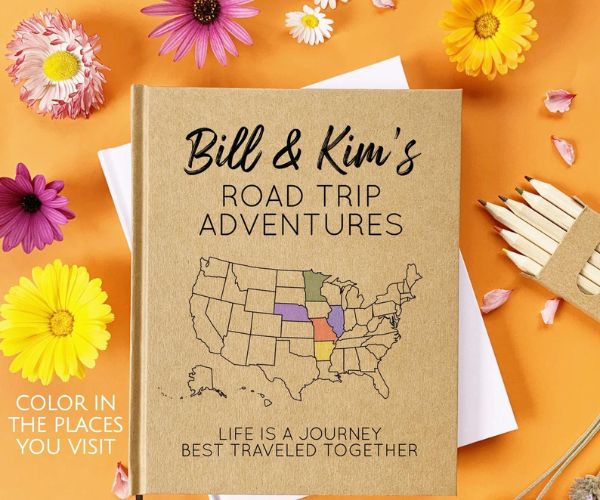 A custom travel journal is a must-have gift for RV enthusiasts, camper owners and adventurers. This one is handbound with customizable covers, text that can be personalized, and choice of page prompts.
---
RVING IS BEING prepared for the journey!
Related posts