Bear in mind that this post may contain affiliate links, meaning I get a commission if you decide to make a purchase through my links, at no extra cost to you. Please read my disclosure and privacy & terms for more info. 
---
Before hitting the road, take a look at some common RVing mistakes you'll want to avoid.
Ultimate RVing Mistakes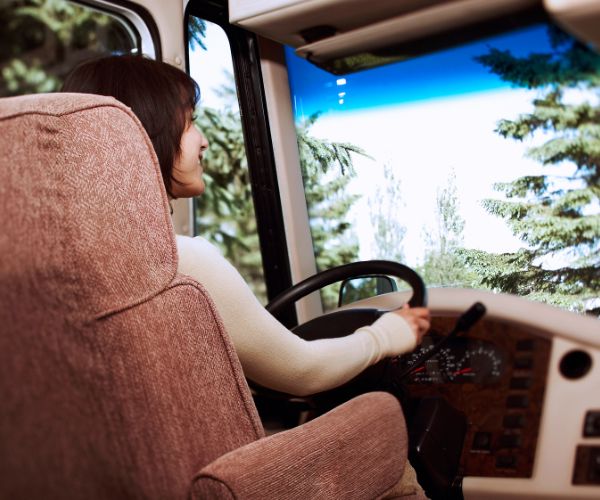 1.

Not learning how to drive an RV

It may be a surprising and perhaps scary thought, but many people with a basic automobile license can drive or tow a recreational vehicle. While some states have special licensing requirements based on weight or number of passengers, many states do NOT require a specific license or training to handle a 43-foot 40,000 pound rig down the road! It's crucial you learn the basics on how to drive or tow your RV. Have an experienced family member or friend teach you, watch YouTube videos of parking techniques, and practice maneuvering in a large open area. Granted, much is simply learned through doing– but, before jumping behind the wheel and taking off down a busy highway, spend some time getting accustomed to the rig and a feel for things. Do you and everyone else on the road a favor!
---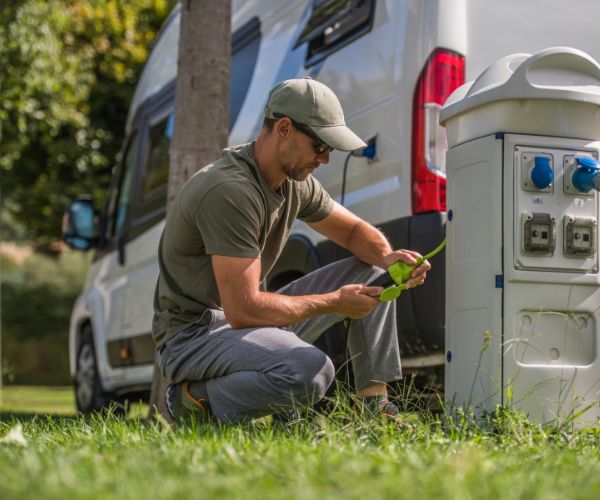 2.

Not knowing how to use your RV

Recreational vehicles offer incredible travel experiences. At the same time, there's more to them than simply checking-in and enjoying your stay. Despite lack of experience, know the basics like: hooking up to power, water, and sewer; leveling; dumping the gray and black tanks; using the water pump and pressure levels at campgrounds; and extending and retracting slide-outs. Whether your first RVing experience or not, knowing these basics will help you be aware and avoid issues when actually carrying out RVing duties!
---
3.

Towing improper weight

Towing improper weight can pose a serious safety risk. Always check the vehicle manufacturer's towing capacity. The max towing capacity is the maximum weight limit the vehicle can tow when pulling a trailer or other vehicle. This goes for a truck towing a 5th wheel, travel-trailer, or even a motorhome towing a trailer, or personal vehicle. (Make sure to take into account the trailer or unit's loaded weight: supplies, cargo, and liquids in the tanks.) 
---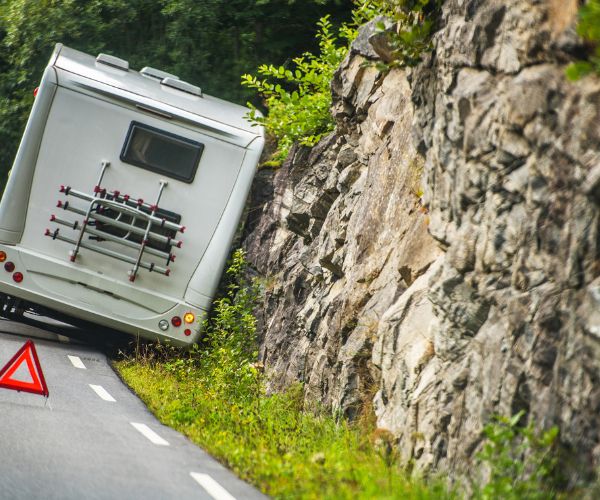 4.

Not towing safely

Similarly, it's extremely important to take the appropriate steps in towing safely for your sake and everyone else's on the road. Additionally, have the right equipment capable and to also use it correctly. Be sure to hitch up properly with a secure connection, distribute the cargo weight appropriately, and use the correct tire pressure to accommodate the load. Many states require a separate braking system for trailers over a certain weight. Trailers must be equipped with brake lights, taillights, and turn signals hooked up to the tow vehicle's electrical system. Also, be sure to have enough visibility. Side mirror extensions or a rear-view camera may be ideal to safely maneuver your trailer.
---
5.Not looking before deploying/retracting slide-outs
As you get more and more familiar with RVing, arrival and departure procedures become second nature. With that, double checking slide interference may be quickly overlooked in your routine. RV slides are mighty powerful and can do some damage. Always double check before taking them in or out. 
---
6.Not using a water pressure regulator
This potentially costly mistake can be easily avoided with a very reasonably-priced water pressure regulator! A water pressure regulator can protect your rig's plumbing fixtures from high pressure water damage offered at certain campgrounds and parks. Simply screw onto the campground's water spigot before attaching your water hose.
---
7.Flushing stuff that's not for RV tanks
Flushing ANYTHING that is not dissolving toilet paper specially made for RVs and boats is a MAJOR mistake and can easily clog an RV sewer tank. Only use toilet tissue designed for RV units that's made to break down quickly. See our top toilet tissue choices, here! 
---
8.Not having an emergency tool kit
We hate to think about emergency situations happening to us, especially when we are in "vacay mode"– but emergencies happen. Being prepared will help! Although there are many emergency roadside kits out there, it is important to select high quality components fully capable of assisting your RV.
A few ideal things are:
---
9.Parking on a wet/flooded dirt site 
Big rigs are heavy… And it takes an awfully big tow truck (and wallet) to pull one out if it gets stuck. Know the weather! If a path or site looks like it's a bit muddy or dips lower where water could accumulate, don't chance it! Find another route or place to park.
---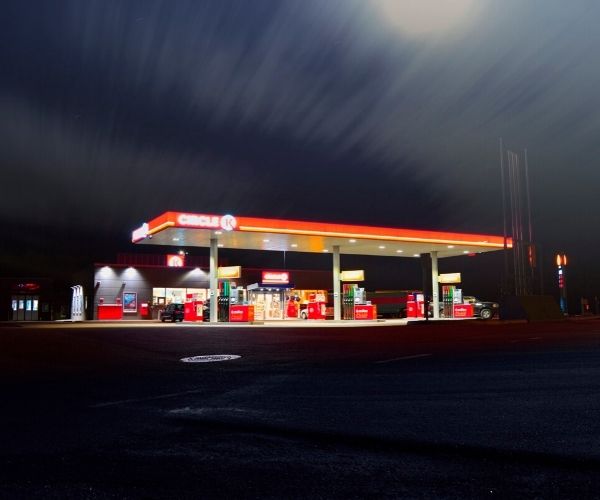 10.

Pulling into any gas station
New to Rving or not, you will quickly learn that fueling up an RV is not as easy as fueling your daily driver. Maneuvering a 40+ foot rig around a gas pump can be a bit more challenging. Learn how to find an RV-friendly gas station using my favorite app here!
---
11.Forgetting toll money
Axels add up! Be prepared and have some change on hand for tolls. 
---
12.Driving on a low bridge/low clearance road 
We've all seen truck-related videos of issues with low bridges, right? Know your RVs height and try to stick to truck routes and main road systems.
---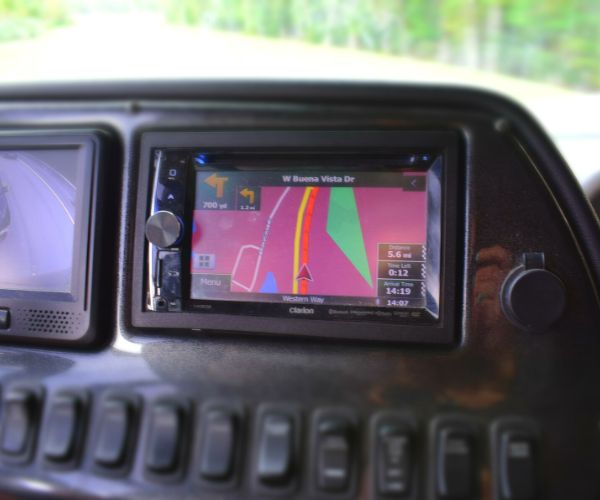 13.Solely relying on one form of navigation
Don't get me wrong, we highly depend on GPS. But… Has a navigational system ever steered you wrong? Not only that, but have you ever lost signal when it seems like you need it the most? Have a second form of navigation nearby. See how you can download Google Maps for offline use in: 15 Awesome Things Google Maps Can Do For… RVers! Also, be sure to routinely update your GPS system!
---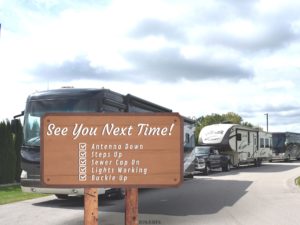 14.

Not completing a final walk around before departing
A final walk around when departing is crucial! Check to make sure the slides are fully retracted; the power, water, sewer, and cable are disconnected and put away; and the antenna/dish, and steps are in stowed position. For a detailed list, check out RV Tear Down and Departure Checklist with a printable departure page!
---
15.
Not shutting the vehicle OFF at check-in
After a long day of travel, many excited travelers pull into a campground, throw 'er in PARK and run into the office to check in. ALWAYS turn off the vehicle and PULL YOUR AIR BRAKE when stopping to check-in. 
---


Mistakes are bound to happen to first time RVers, however can still happen to those who have had years of traveling under their belt. Looking out for these situations and being prepared undoubtedly helps! 
RVING IS BEING adventurous
Related posts