Bear in mind that this post may contain affiliate links, meaning I get a commission if you decide to make a purchase through my links, at no extra cost to you. Please read my disclosure and privacy & terms for more info.
---
Get ready for some thrills and chills and reserve a spooky site this Halloween! 
Although many RVers are getting ready to store their motorhomes and trailers for the winter, there's still time to get in one more camping trip!
Reserve a Spooky Site this Halloween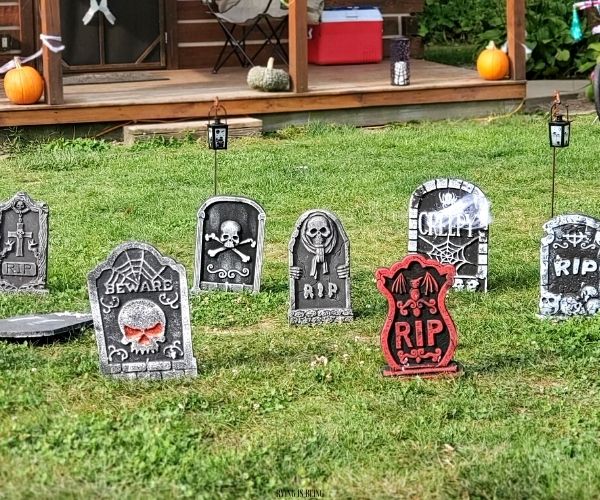 You won't want to miss out on the thrilling events some campgrounds put on during late September and October. From haunted hayrides, carving contests, trick or treating, and more– many offer spooktacular events creating lasting memories!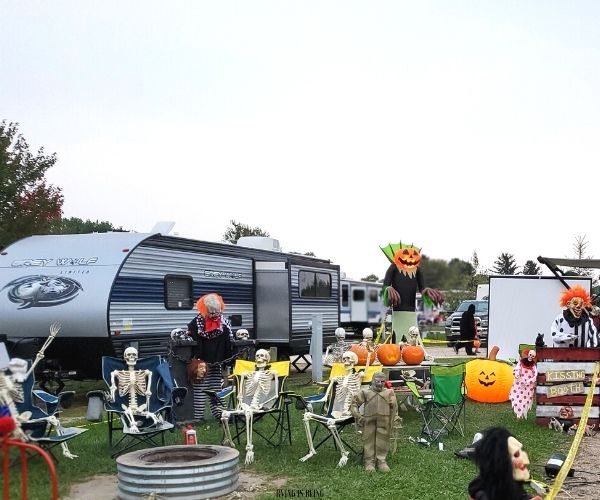 Don't forget costumes! After all, the first thing that comes to mind is TRICK OR TREATING! Live way out in the sticks? At a campground, trick or treaters walk site to site, sparing little legs from long walks. An uneventful neighborhood is the least of your worries! Everyone joins in on the fun, making it an un-boo-lievable time!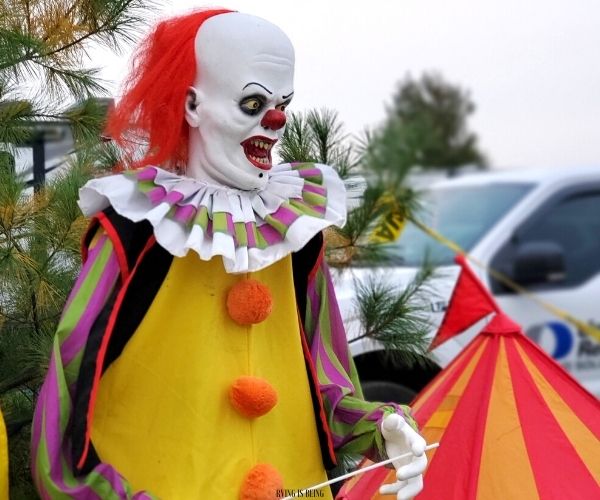 Aside from trick or treating, many campgrounds put on a weekend full of Halloween themed activities for all ages. From pumpkin carving, scarecrow making, face painting, parades, hayrides, haunted mazes, games, costume contests and more– your entire stay will be packed with excitement and fun!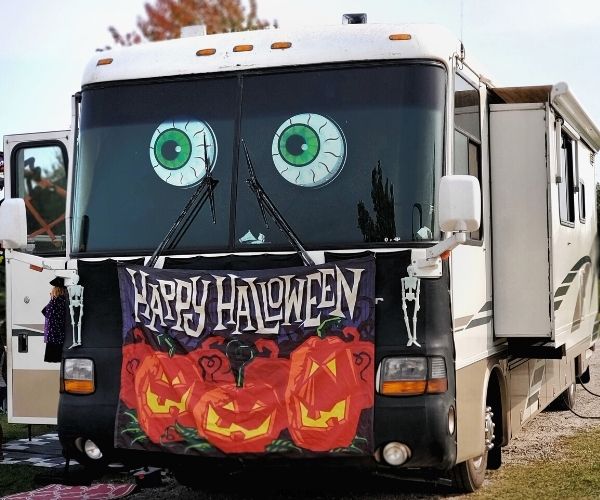 Get ready for some decked out campsites by creative Halloween enthusiasts! You'll see silly pumpkins, creepy skeletons, to down right haunted gravesites! Why not join in on the fun? Don't leave your decor at home. Bring it with you!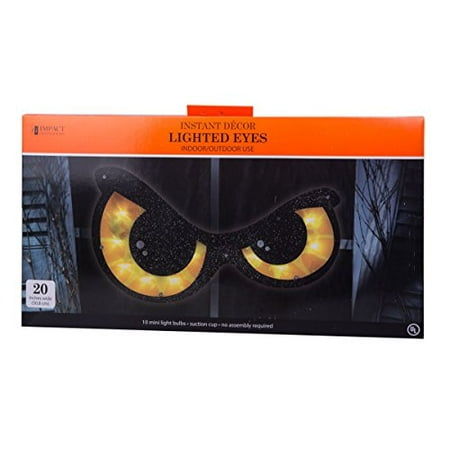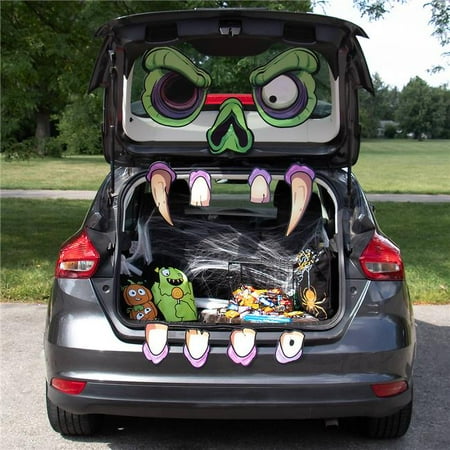 Are you ready for a spooky, scary, and scream-filled weekend? There's no better way to end the camping season than with a bang– or BOO!
Find a spooky campground near you! 
Check out Halloween at the Campsite! Add Some Spook to Your Site for fun-themed decor and accessories.
RVING IS BEING spooktaneous!
Related posts