Bear in mind that this post may contain affiliate links, meaning I get a commission if you decide to make a purchase through my links, at no extra cost to you. Please read my disclosure and privacy & terms for more info.
---
RVING
is being SPONTANEOUS.
Though spontaneity and adventure go hand in hand, DON'T forget to batten down a few hatches BEFORE taking off.
And no, this isn't a "slides-in, steps-up" kind of checklist…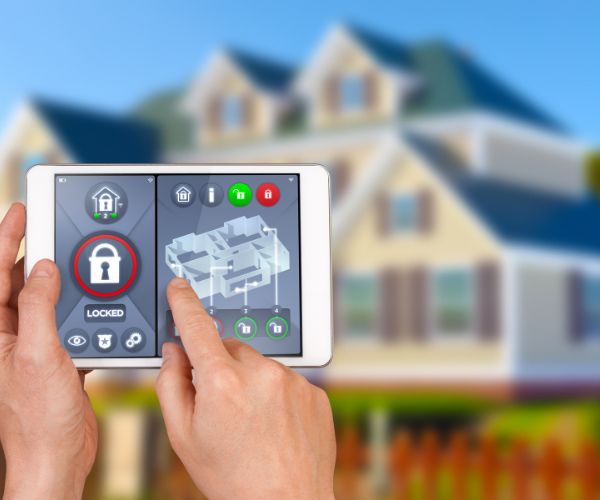 Instead, we're addressing the good ol' home-sweet-home, or as some travelers call it– the "sticks-and-bricks" — that needs tending to before hittin' the road. 
In fact, whether a snowbird or weekend camper, it's important for all travelers to prepare their home for vacancy. 
A few preventative measures can give travelers peace of mind knowing their property and belongings are left safe and sound. By the same token, crucial steps ultimately prevent costly repairs; such as broken pipes, power surges, or even averts a disaster, like an home invasion from occurring while away.
Scan the list to spike your memory of things that need prepping before taking off!
---
Prepping Home BEFORE Hittin' the Road
1.Use up perishables in the fridge and pantry. About a week or so before travel day, try to plan out meals accordingly to help manage food waste. Then, give away what you can and discard the rest.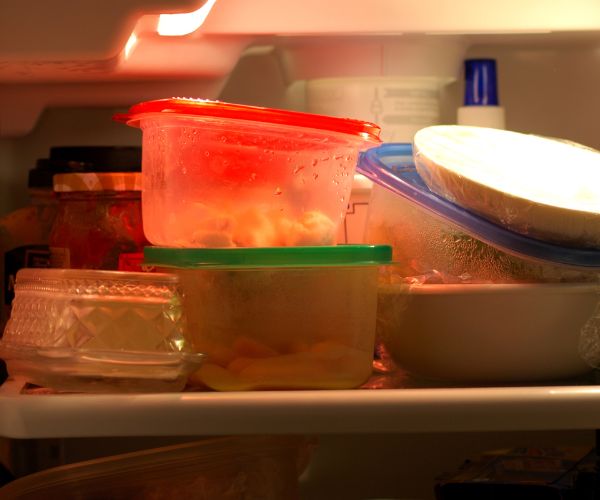 2.Clean the house. Having a clean house when you get back from vacation is the BEST FEELING EVER! Plus, as campers we know how fast an ant family moves in… Clean out the fridge, do the dishes and take out the trash so that hungry critters and bad odors don't take over.
3.Mow the lawn. A nicely groomed lawn gives the appearance of an occupied home, where an overgrown one looks like no one's been around for a while. Consider setting up a biweekly lawn care service if away for longer periods. 
4.Put a hold on mail or have a trusted source check your home/postal boxes. Don't forget to give them a mail key, if needed.
5.Notify your doctor of travel plans and manage appointments and prescription refills accordingly. 
6.Stay current on bills. Prevent late fees and other negative consequences while away from home. Traveling long term? Think about going paperless and setting up automatic payments to stay on top of household accounts.
7.Alert your bank or credit card company of travel. Out-of-state transactions might look suspicious and be the reason for a sudden decline at the pump. Notifying your bank of travel can help protect against theft while also ensuring your card doesn't get declined or froze in the meantime.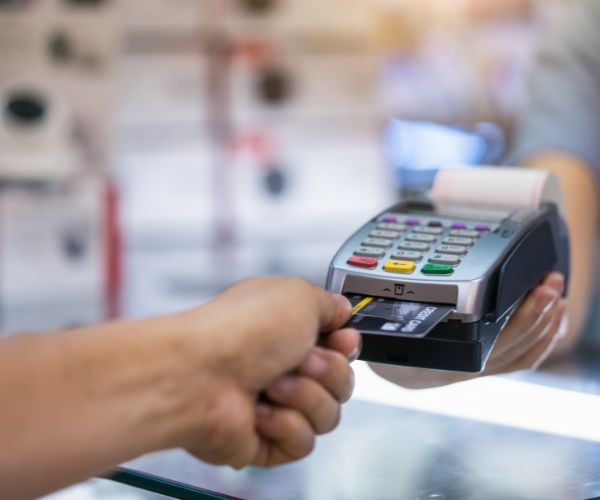 8.Set up pet care. We'd love to bring pets along on every adventure, but sometimes we know they'd be more comfortable at home or at a friend's house. Rover® connects pet parents with local and loving sitters who care for your pet just like you would. From boarding, house sitting, doggy daycare, and more– Rover has services for every dog and cat! 
9.Let close friends or family members in on the deets —especially if traveling solo. However, even though you're itching to put vacation plans on social media, be mindful of exactly WHAT info you share and to WHO. 
10.Arrange for a close neighbor or family member to check on your house. What if the power goes out or a tree limb falls and puts a hole in the roof? Nothing beats peace of mind knowing your home is safe and sound. Have a trusted source stop in and check on the property. Don't forget to leave them a key and checklist!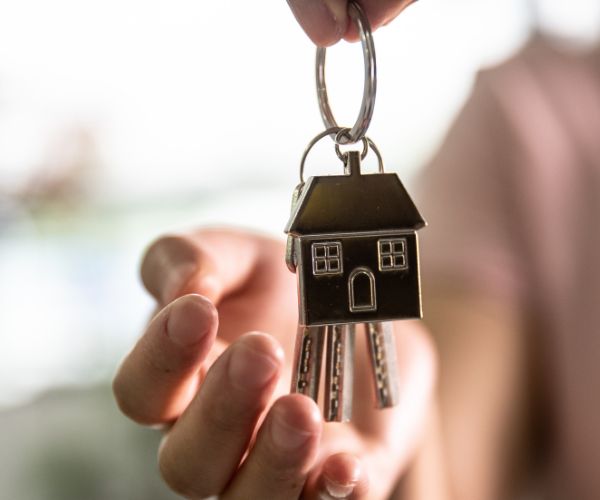 11.Water plants.  Keep your plants happy and thriving! Self watering spikes can help take care of plants while you're away.
12.Set up a home security system. Not only can security systems detect burglary, but just the presence of them can greatly lower the chances of something happening. Plus, depending on the system, some can also detect smoke, fire, carbon monoxide poisoning and water damage.
Arlo offers a great home security system that can be as extravagant or as simple as you want. They  feature year-round security cameras, video doorbells, floodlight cameras, and even have accessories like camouflaging skins and solar panels to keep batteries charged with direct sunlight while you're gone. The best part– get real-time alerts and SEE who is on your property without ever leaving your vacation campsite!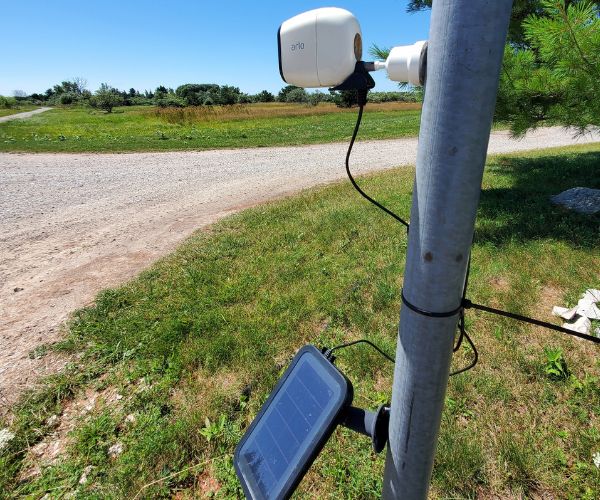 13.Lock up valuables. Before leaving– lock up, or at the very least, hide— any valuables left in plain sight. If a burglar were to break-in, a safe or lockbox can protect your most treasured possessions from getting into the wrong hands.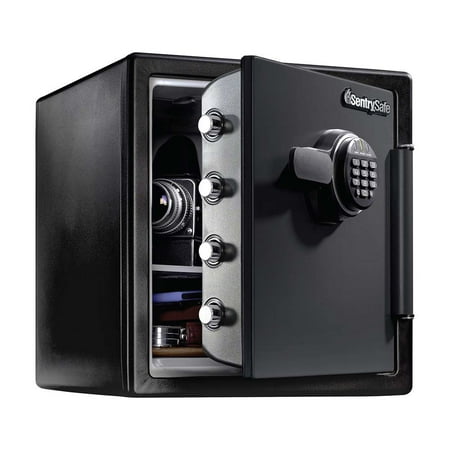 14.Set the thermostat appropriately to avoid damages caused by humidity and or/freezing temperatures while you're away. Set to a higher temperature if in warmer weather (80-85 degrees). For cold weather, lower the thermostat to the 50-60 degree range.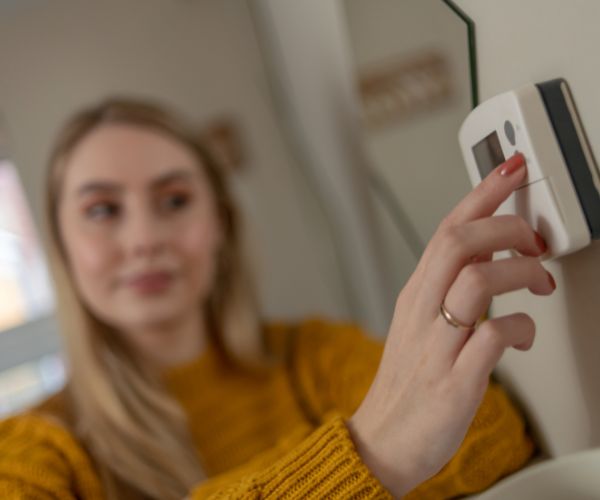 15.Shut off the main water supply to prevent plumbing disasters and put the hot water heater in vacation mode. No "vac" mode?  Turn the temperature down to "pilot" mode or to 50 degrees Fahrenheit to conserve energy while away. Some travelers also choose to turn the hot water heater off completely.
16.Unplug appliances and electronics. Many household devices draw small amounts of electricity, even when not in use. Not only can unplugging them reduce energy consumption, but can also protect against fires and electrical storms. Head to each room and unplug lamps, gaming devices, chargers, computers, etc.
17.Lock all windows and close blinds to prevent sun damage. Some travelers may choose to leave certain blinds open, to give an occupied appearance– especially if they think suddenly closing all blinds will attract more attention. Whether you choose to close all of them or leave a few open, simply keep in mind what belongings and/or information is left out and visible to those looking in.
18.Secure the garage door. If provided, enable the vacation lockout feature, or disengage the garage door opener system by unplugging it.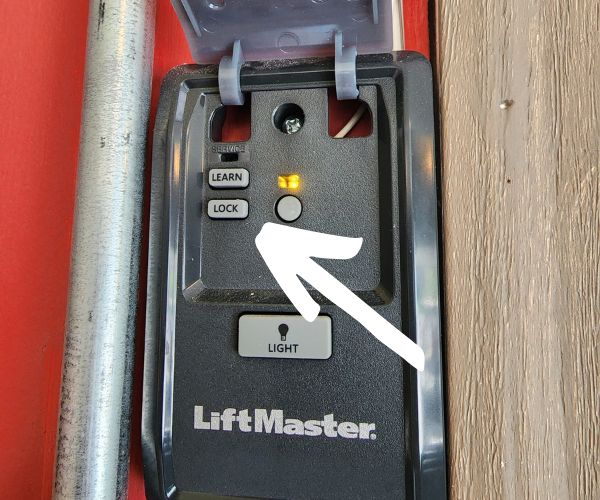 19.Lock up! It's a no-brainer to lock-up when leaving– but this goes for vehicles, garages, barns, sheds, fences, and gates too!
20.Light it up! Consider an automatic timer or motion activated floodlights to make your home look occupied while deterring potential thieves.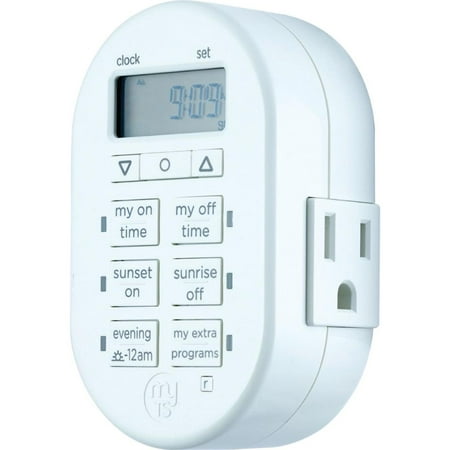 RVING IS BEING home away from home
Related posts