Bear in mind that this post may contain affiliate links, meaning I get a commission if you decide to make a purchase through my links, at no cost to you. Please read my disclosure and privacy & terms for more info.
---
The seasons bring all kinds of weather for us RVers! We often find ourselves adapting to our surroundings or even chasing our desired weather. In fact, so many jump in their RVs to escape the bitter cold!
Then again, what about those hunting, ice fishing, snowmobiling, or mountain-loving folks? 
Whether you're camping in abominable snowman territories or trying to outrun the frigid temps, the proper cold weather accessories and gear will significantly improve your icy, outdoor experience!
First of all, if you are considering camping in freezing temperatures it is important to have an RV capable. For instance, some RVs are four-season RVs and come equipped with an Arctic Package that can handle extreme temps. Without proper heat or insulation, RVs must be winterized! Do a bit of researching first, before winging-it in the cold!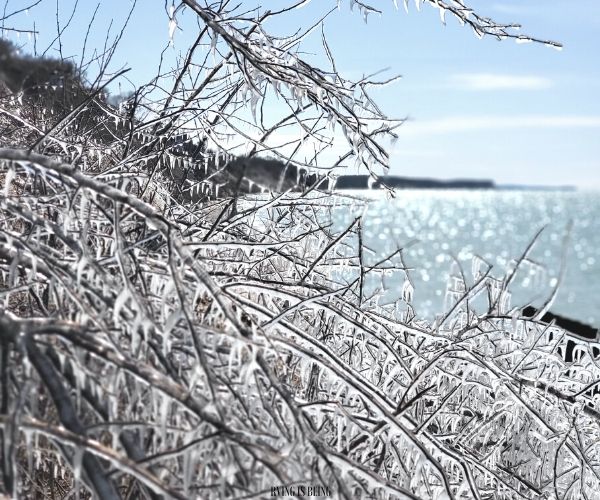 It's no doubt that being cold and uncomfortable can negatively impact, even ruin a special trip or activity. Investing in a few cold weather pieces will immediately warm you up and keep those goosebumps at bay. It may even spark an interest to take on a new outdoor hobby or winter sport! 
We've rounded up a few COLD weather products and accessories for you chilly, winter warriors out there! 
Cold Weather Accessories You'll Love For RV Camping
Warming Up the RV
First things first, a warm motorhome or trailer is top on the list! Now, if you're camping in freezing temperatures, you should already have an RV capable of extreme weather. All season RVs and those with arctic packages or extreme weather packages have things like: enclosed underbellies, heated tanks, thermo-pane windows, heated under compartments, insulated water lines, and premium wall and roof insulation.
Although these rigs are capable of making it through below freezing temperatures, cold air can still find its way in. There's a few things you can do to avoid seeing frost on the windows or even your breath in the air!
Drapes & Insulation Covers
Windows are a huge source of heat loss. Insulate large motorhome windows with Supershield Nasa RV Insulation.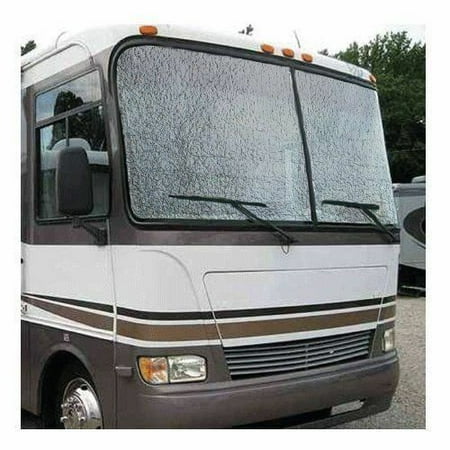 Cover entry door windows with perfectly sized covers, like this 24″ x 16″ solar entry door window cover.
For other window sizes, cut multi-purpose foil to the size you need to insulate windows, vents and other openings. This can also shield your RV interior from sun damage in the hot, summer months.
Cold air can also find its way through the exhaust fans or roof vents. A vent insulator or skylight cover fits snugly in RV vents and fans to keep the RV warmer in the winter and also cooler in the summer. With the easiest installation and removal, it can be used when needed year after year!
Weatherstripping is a quick fix if cool air is felt leaking in around the windows or doors seals.
RVs built for freezing temperatures should include double-paned windows, sealed components, and extra insulation. Still, be sure to check and replace any bad seals so that the windows, doors, and slide outs seal tightly avoiding any unpleasant drafts from coming through. Also, always make sure that the slides are fully extended and completely flush, sealing off any cracks.
Other products to consider for cold weather camping are an AC cover (when not in use) and tire covers (if stationary for a while) to protect them from the harsh winter elements. Make sure to know your air conditioner's and tires exact dimensions to purchase accordingly.
If you're parked in one spot for a length of time, it may be beneficial to skirt your RV. Not only can it help protect the underside from wind and debris but also help keep the inside of the unit warmer.
AirSkirts, the inflatable RV skirt, is a fast and easy way to skirt your RV, protecting your hard-earned investment and preventing potential costly damage. AirSkirts' patent-pending, inflatable system uses trapped air as a natural insulator and can be installed in minutes, without any drilling or custom modifications like traditional skirting installs. Not only can Airskirts prevent freezing pipes in the winter, but they can also be used year-round– keeping energy costs down.
Heated Water Hose
Although your RV may be capable of extreme temperatures, your outdoor freshwater hose will not be. There's a few different options out there from keeping water from freezing in the hose. These products all offer heated water line freeze protection:

Space Heater
Using a space heater can help heat your RV in the chilly months while also conserving propane usage. As electric is often included in many site fees, this could be a financially-friendly option to help keep everyone warm during the cold winter months without breaking the bank. The Lasko Space Heater has a slim design using more vertical space than floor, which is ideal for RVs. An adjustable thermostat allows you to select your desired temperature while distributing warm air throughout the RV. A cool touch exterior keeps the heater cool to the touch while safety features keep it from overheating. 
The Camco Olympian Wave-6 Catalytic Heater is also worth noting. Different from the typical electric space heater, this operates on LP gas and produces enough heat to warm 230 square feet of space. There's no need for an electric or battery connection, making this heater perfect for boondocking or places where hookups may not be provided. It's equipped with a safety shut off and is 99.98% efficient in catalytic heating making it a low-cost heating option throughout the frigid winter. For use in vented areas only.
Throw in an EXTRA Propane Tank!
Don't forget extra propane on your jittery journeys! Odds are you'll be going through it at a faster rate throughout the winter. Don't get stuck without it!
---
Exterior Cold Weather Gear
Ice and Snow Removal
So, we all despise scraping the ice off of our vehicles…but it has to be done! The BIRDROCK HOME Extendable Snow Brush & Ice Scraper simply makes the process easier. The extendable scrapper can reach the huge windshields on any motorhome. This multi-use tool can also be used for brushing the heavy snow off of the roof and slide out covers. Remember, never use a shovel or scraper on RV roof materials!
If your rig doesn't have a fixed ladder, the Xtend & Climb Telescoping Ladder quickly extends and collapses for stowing easily in the undercarriage.
Shovel
Of course a trusty shovel is essential in any wintery environment. Yet, us RVers love anything mini-sized or super compact to save precious space in our units. Though realistically, who wants to sit there and dig themselves out of a site with a G. I. Joe-sized shovel? Although a decent shovel takes up space, it's best to move stuff around and make room in the storage compartments or indoor closet for an efficient snow shovel. Check out the Snow Joe or J&M Enterprises Snow Pusher to keep your campsite from getting buried! For those who love compact RV items check out the Birdrock Folding Emergency Shovel or the Rhino USA Folding Survival Shovel.

Traction Mats
Speaking about using that shovel, we've been stuck before! And it's not fun… Traveling in chilly conditions can present more muddy and snowy situations. Traction boards are not the ideal accessory you'll be overjoyed to fork out cash for, but after all, you will love having them in a time that's needed. 
Sled
We get that space is tight in an RV, but if you can find room for the Shappell Jet Ice Fishing Sled it can come in extremely handy! Use it for transporting RV supplies, ice fishing equipment, firewood, kids, and more throughout your winter adventures!
Portable Fireplace
Nothing beats sitting around a toasty fire with hot cocoa in your hands. Yet the freezing, wet ground might give us a run for our money, let alone the amount of firewood bundles that add up overtime. The Outland Firebowl Portable Propane Fire Pit provides the perfect campfire for camping trips, tailgating, get togethers, and family evenings. Its compact and lightweight design makes it easy to transport everywhere. In a matter of seconds, have a smokeless flame without digging a fire pit, using matches or buying bundles of firewood!
---
Interior Cold Weather Accessories
Blankets & Throws
The Serta Heated Electric Throw is reversible from a brushed microplush to a Sherpa lining, has five heat settings, and an automatic shut off for safety. This blanket is even machine washable! The best part– by staying warm under this you can reduce propane use to heat your RV!
Area Rugs
Whether your RV has floor heat or not, your feet will love soft, cushioned area rugs throughout the unit. Rugs not only make an RV more comfortable but they also help with insulation.
Warm Meals & Beverages
Although you can't wait to use your new concoction of grill seasonings, sometimes the weather decides that dinner will have to be made from from inside the camper. A Crock-pot or Instant Pot will help create the most delicious comfort foods! With worry-free cooking, set it and come back to an amazing hot meal!
On travel days, the Contigo SnapSeals work great with the leak-proof lid and really seem to hold the heat well.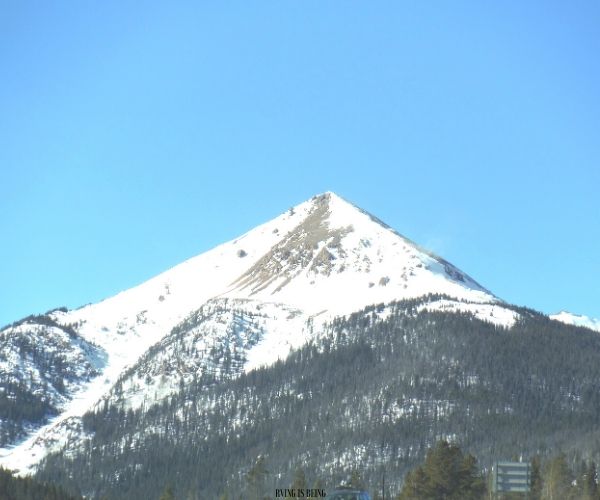 Dehumidifier / Humidifier
Generally, many find high humidity to be an issue when it comes to owning a recreational vehicle. Insulated RVs can quickly fill with moisture and humidity, especially when frequently showering and cooking inside. Moisture and condensation can cause damage and promote mold and mildew growth.
To avoid these problems, it's important to keep the inside dry. Damp Rid is a simple moisture absorbing option that is space-friendly and can be placed in multiple areas throughout the RV. Just set them and forget them! You'll know when they need replacing! Now, if you have extremely high levels of humidity that is taking a toll on your unit, by all means, go for a portable dehumidifier like the PureGuardian Small Space Dehumidifier or the Crane Dehumidifier.
While many caution against adding more humidity inside an RV, you may benefit and need it for your health during those cold and extremely dry winter months. A personal or smaller sized humidifier like the AirExpect Cool Mist Humidifier isn't too big or bulky but still puts out an ample mist to provide health benefits, such as relieving a dry throat, soothing a cough, and diminishing dry irritated skin.
---
Cold Weather Apparel
Heated Apparel
Heated apparel is a great option because it provides warmth without the uncomfortable bulk. It makes skiing, snowmobiling, hiking, or working on outside projects much more pleasant! 
Heated apparel comes in many forms– from heated hats to socks and everything in between! The ORORO heated vest (womens & mens) is a lightweight, wind and water resistant vest with four carbon fiber heating elements placed across the collar, mid-back, and front two pockets. With the press of a button the user can experience three different heat settings for up to 10 hours on a single charge. This vest is perfect for outdoor sports events, winter activities, walking your pet on a chilly day, or for that person who is ALWAYS cold!
Speaking of pets, checkout the RUFFWEAR Powder Hound Jacket in Dog Accessories & Gear for the Adventurers. It's an insulated pet jacket made to keep your dog warm on your amazing, but chilly weather adventures!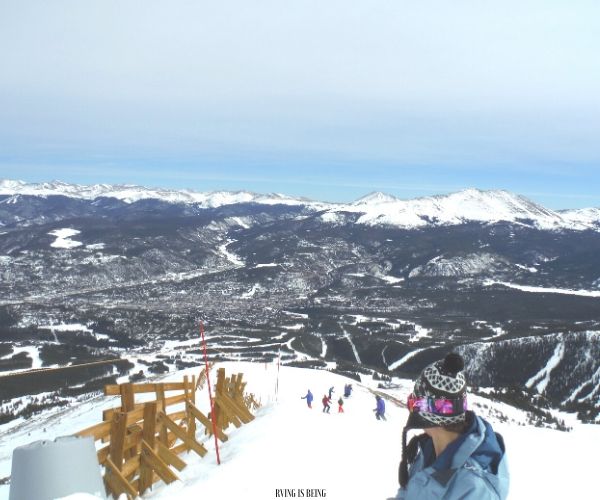 HotHands has been around for quite some time and never fails to provide wonderful warmth. They come in packs and can easily be shared amongst everyone around a bonfire.
Waterproof Boots
Don't forget to pack your winter boots! Boots are essential in cold weather travel, and waterproof material is even better! Strap on the ICETrekkers Diamond Grip Traction Cleats to get the traction you need on your winter adventures!
Shoe Dryer
The DryGuy Travel Boot Dryer it is portable and compact– perfect for RV travelers. Add more shoes, boots and mitts to the mix and Dry Guy Force Dry DX is for you!


RVING IS BEING wise and warm in the wild.
Related posts