Bear in mind that this post may contain affiliate links, meaning I get a commission if you decide to make a purchase through my links, at no extra cost to you. Please read my disclosure and privacy & terms for more info.
---
Ready to create a wild room for your WILD ONES?!
See how a few cozy products and accessories created the perfect Woodland Wilderness RV Bunkroom!
Kids Woodland Wilderness RV Bunks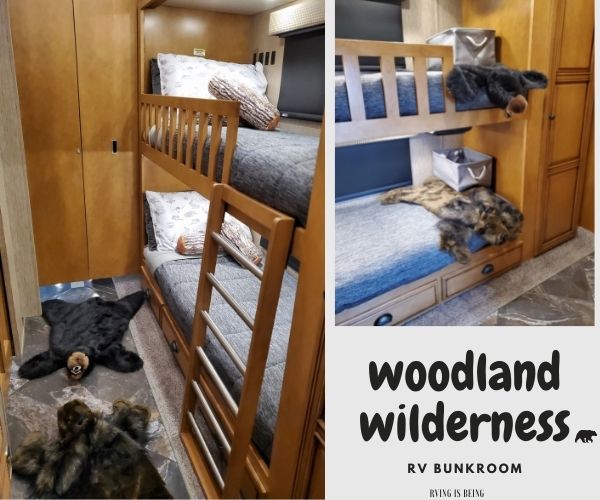 ---
Kids Woodland Wilderness RV Bunks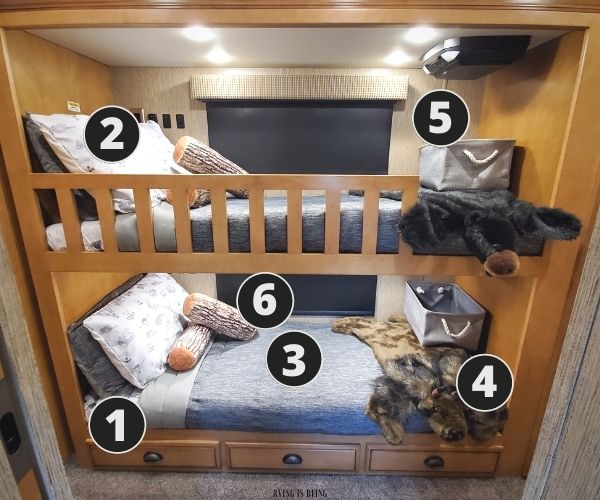 Products & Accessories: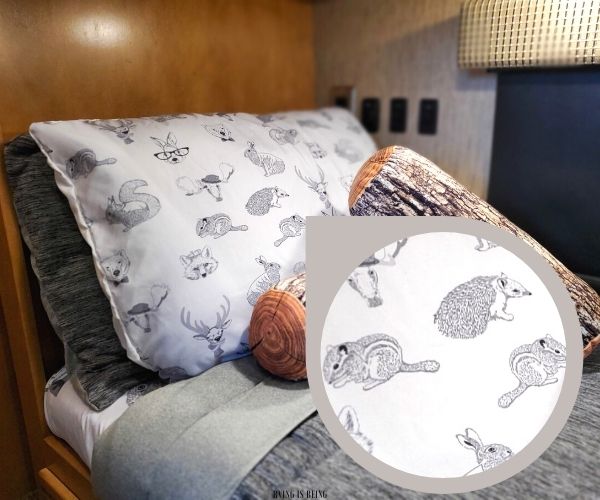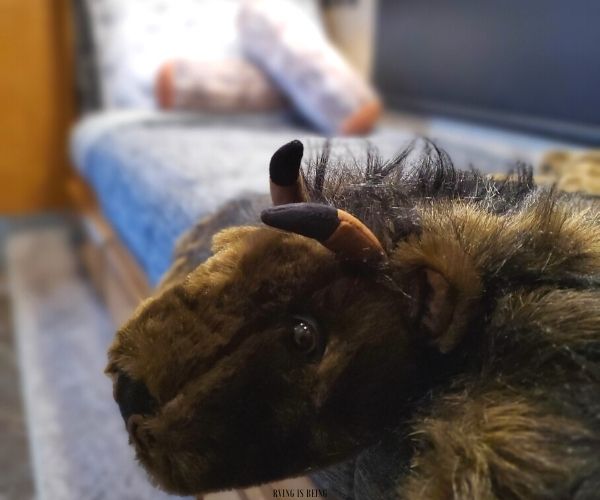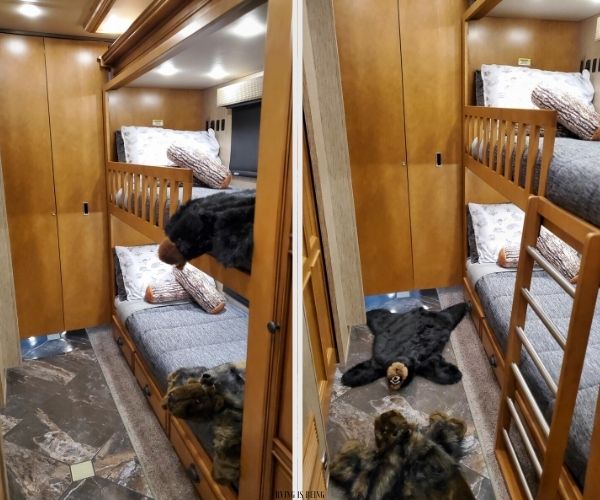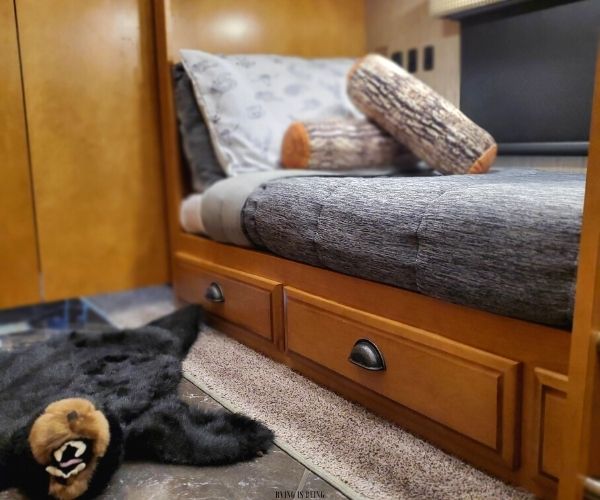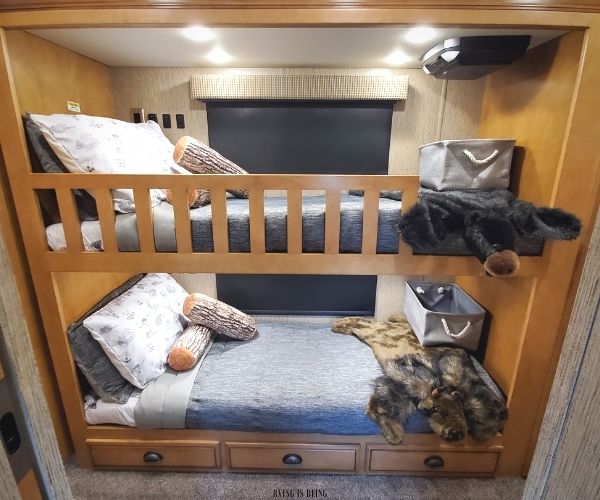 Remember, Big Rig or not, RV space is limited! Try to decorate with functional items and accessories! 
---
Bunk-Making Hack:
Make "Bunk Burritos" with bed sheet clips!
You'll find that many bedding sets come too big and loose fitting for most RV mattresses. These are often thinner and shorter than the mattresses in a sticks and bricks bedroom. For this reason, secure sheet clips on to the sheets and/or comforter and adjust the tension to create form fitting bedding.
This creates a clean look, helps hold little ones in, and helps prevent the bedding from getting untucked when your little ones are sleeping!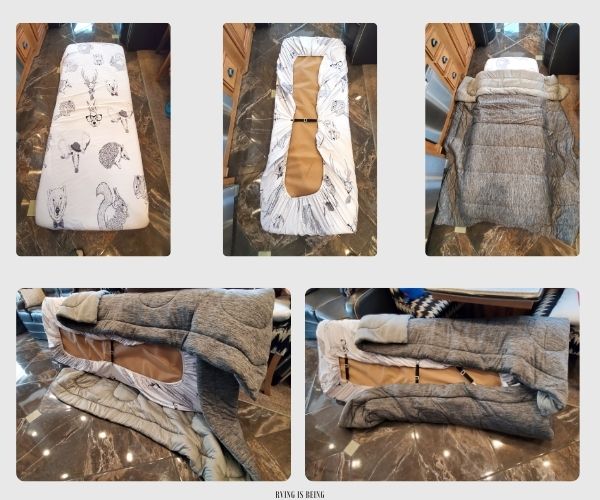 Also, (and if you have the space) consider making the bunk mattress on the floor then lifting it up onto the bed. Some may find this bed-making method a tad easier!
---
You may like: Cute Comforter & Bedding Sets For Your RV Camper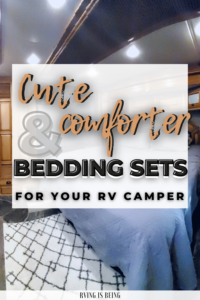 RVING IS BEING warm in the wild!
Related posts