Bear in mind that this post may contain affiliate links, meaning I get a commission if you decide to make a purchase through my links, at no extra cost to you. Please read my disclosure and privacy & terms for more info.
---
Online reservation systems are handy when it comes to plugging in your rig requirements and quickly booking a site. (Ok, maybe if you are tech savvy…… Is it just me or are some booking systems just downright confusing?!)
Despite our digital world, computers don't know what kind of site you prefer. Reservation systems only assign sites based on the rig requirements given.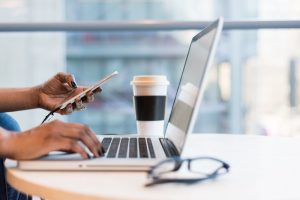 Call the reservation desk to find your perfect RV campsite!
Here's why…
Preferences Matter
One site may work perfect for family but not for another. For example, some families may prefer to be in the heart of things surrounded by exciting amenities– like the campground playground, pool, or clubhouse. Where others may have a different experience in mind, perhaps wanting a more secluded and peaceful location. Waterviews or riverfront locations may be a strong desire for a couple to watch a beautiful sunset. On the other hand, this could be a dangerous deal breaker for a family with small kids. Nonetheless, the computer system doesn't know if you'd rather be by the bathhouse, be away from the loud pool, or prefer more shade than sun. It simply plops you in the next available site by the RV criteria you've entered in the online system.
Depending on the RV park, sometimes online booking is the ONLY method for reserving sites.
For those guests who are:
Unfamiliar with a campground

Require specific rig accommodations 

Have site or amenity preferences that would make or break their vacation

Have questions that are not answered via website
Call the Reservation Desk!
Calling and speaking to an actual person can be the difference between a GREAT camping experience or a mediocre one.
Don't know what exactly to ask? See 25 Questions for the RV Campground Reservation Desk BEFORE your next vacation!
RVING IS BEING confident in the campground.
Related posts