Bear in mind that this post may contain affiliate links, meaning I get a commission if you decide to make a purchase through my links, at no extra cost to you. Please read my disclosure and privacy & terms for more info.
---
For many RVers, Memorial Day weekend is known to kick-off camping season, as many plan to honor and remember those proudly from the great outdoors.
Before the first camping trip of the year, keep your eye out for these Memorial Day camping must-haves!
RV Camping | Last Minute Memorial Day Must-Haves!
RV patio mat – Epic RV Rugs
Add some style and comfort to your campsite! The modern mat design and durable polypropylene material that's UV protected make Epic RV Rugs a great accessory for the new season.
---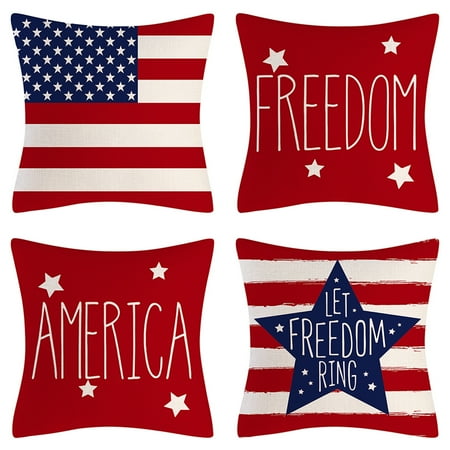 Indoor/outdoor decor pillow covers – Patriotic Decor Throw Pillow Covers
Decorate the inside or outside of your camper with this decor pillow cover set. They work great for camping and allow you to use seasonally without having to store large bulky pillows. Covers can be easily swapped out for different holidays. (Pillow inserts not included.)
---
Contained firepit – Outland Living Portable Firebowl 
Certain camping locations may have fire restrictions– spoiling dinner for those craving it over an open fire. While nothing replaces those built from the wilderness, some portable pits can do a darn good job! For example, the Outland Living Portable Propane Firebowl ditches wood and instead burns a realistic propane campfire– without the smoke, ash, or expensive firewood. It's safer for campers, providing a spark-free atmosphere, protecting you, others, and the environment around. Another impressive alternative– the Solo Stove Bonfire uses wood for fuel offering a clean fire, efficient burn, and minimal smoke– all while safely contained.
---
Memorial Day garden flag – Always Remember Our Heroes
Remember and honor those with this meaningful garden flag. Double-sided, durable and weather resistant.
---
Outdoor games – GoSports Ladder Toss Game 
We've all been waiting patiently for warmer temperatures. Get the family something special for the new season, like a new outdoor game! In fact, have a "first-timer" on board? Check out: The Cutest Camping Toys & Accessories for Your Little Adventurer's First RV Trip!
---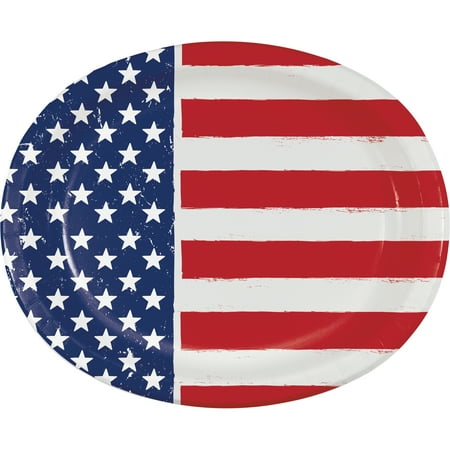 Disposable Paper Plates – American Flag Oval Plate 
Make your gathering memorable with these red, white and blue flag paper plates. 
---
Picnic table cover – Rally Home Goods Fitted Tablecloth
As you've read this past winter in Germies through RV Journeys, travel can expose us to tons of germs. With that in mind, picnic tables take a beating from weather, bird droppings, and other animals scrounging for leftovers. A picnic table cover can help keep the table protected and clean for family cookouts! Plus, this one wipes clean and is reusable. 
---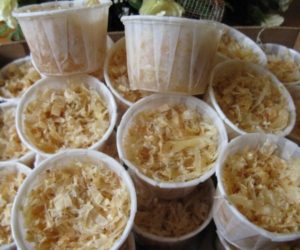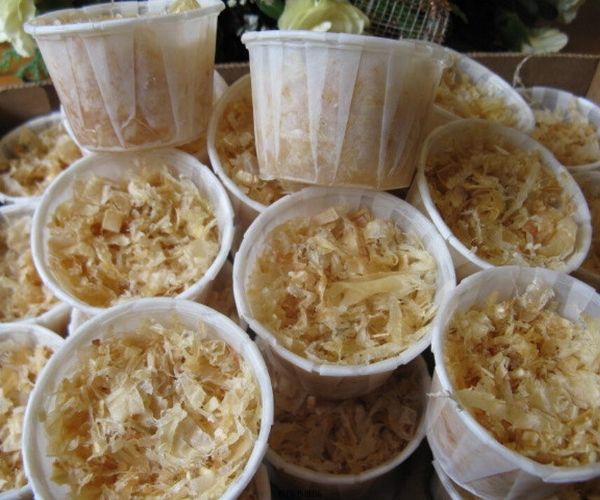 Firestarters – PNWCoastalCreations Firestarters
So, our fire-making skills may have gotten a little rusty over the winter… These simple firestarters consist of a two ounce paper portion cup filled with pine shavings and recycled candle wax. Each starter will burn for approximately 10 minutes. Get ready to have a crackling campfire in no time! (For more fantastic firestarters, click here!)
---
Patriotic wreath – Bibelot Store
This beautiful wreath is a great way to show respect this Memorial Day! Hang on your camper door, patio, or porch.
---
Comfortable seating – GCI Outdoor Rocking Camp Chair
Don't forget a good set of camp chairs! The GCI Outdoor Freestyle Rocking Camp Chair's patented design lets you smoothly rock at the campsite and finally do what you've been waiting to do– RELAX! It also comes with a convenient carry handle and folds compactly for storage.
---
Outdoor blanket – DOWN UNDER OUTDOORS Stadium Blanket
From camping, sports events, beach dates, picnics, family reunions, outdoor concerts, fireworks and more– this blanket is due to wrap up and hold the best of memories yet.
---
Campsite decor – Sign by signsofdevotion
A durable site sign adds a touch of decor and personalization to a site no matter where you're parked or how long you're calling it home.
---
Umbrella – Totes Clear Bubble Umbrella 
Be prepared for some May showers and have the right gear. Need rainy day camping ideas? See: Ideas for a Rainy Day!
---
Raincoat – Stephen Joseph Raincoat
Invest in comfortable rain coats for the whole family! Plus, it saves you having to line-dry wet camp clothes or burn through quarters at the campground laundry.
---
Patriotic lights – Camping World Patriotic Rope Light
Water resistant for indoor or outdoor use to decorate your campsite for the holiday. Lights provide 50,000 hours of illumination.
---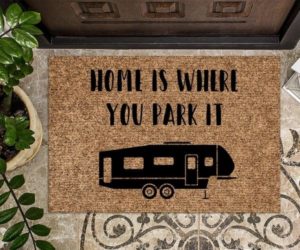 Welcome mat – Home is Where you Park It Mat by WoodByStu
Anyone else's welcome mat make it through last season? Give your entrance a little TLC and update your door mat! 
---
Portable heater- Honeywell 360 Degree Heater 
Speaking of chilly nights, don't crank the furnace up just yet. In fact, save propane and grab a portable heater to keep the rig toasty!
---
Charcuterie board – Wood Cutting Board by Shumaru
Charcuterie boards are not only stunning but great for the campsite! Slice and serve fruits, veggies, meats, cheeses and more for snacks and simple lunches! Certain boards can also double as stove covers, extending RV kitchen counter space for more prep room.
---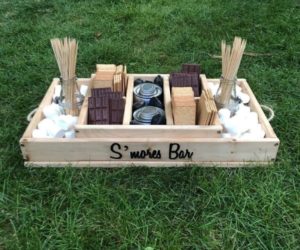 Smores Bar – BlankCanvasbyPotter 
No campfire is complete without a S'more in hand! This Smores Bar is sure to be the centerpiece of any camping trip.
---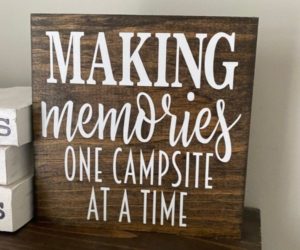 Camper decor – Making Memories Sign by FallsCustomSigns
Add a touch of decor with this perfectly sized sign that's also durable for the road.
---
Bath towels – Happy Camper Towels by EmbroideredandMore
Update your RV bath with a coordinating and personalized bath towel set. Featuring a detailed camper design on a high thread count, super-soft cotton towel.
---
Outdoor game – Toss Brightz
Keep the game going after the sun goes down with the Toss Brightz, Patriot Red, White and Blue
light kit! Includes everything you need to light up both cornhole boards, perfect for tailgates and summer nights.
---
Cooktop- Blackstone 22" Griddle
Ready for the first cookout of the season?
Plus
, Father's Day is just around the corner… Grab that
Blackstone 
he's been wanting! (Check out:
Father's Day Camping Gifts
, for more ideas!)
---
Still in need of the basics? Figure out the essentials you need this camping season: RV Camping Essentials| Bare Minimum Basics for Your RV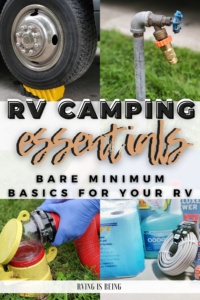 RVING IS BEING adventurous
Related posts